Southwest Florida Travel Guide
SWFL Online News is not affiliated in any way with SWFlorida.Travel. This article is a great reference for travel within swfl.
All content is directly from their website.
Welcome to Your Southwest Florida Vacation Headquarters!
Welcome to Your home away from home in Southwest Florida's Vacation Headquarters! Southwest Florida spreads a blanket of sand and warmth along the state's southernmost Gulf of Mexico shoreline. Starting around Sarasota going south including Port Charlotte the coastal community of Boca Grande and a continuum of cities and beach towns all the way to Everglades City and Chokoloskee. This area is a vacationing mecca for any tourist seeking sun, water sports, wild treasures, topnotch golf, world-class shopping, fresh seafood, and some of the finest Florida hotels and resorts to be found.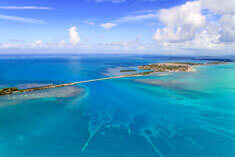 In tourism circles, SW Florida is known for the best beaches in the world; One of them being Bowman's Beach which was named by Sherman's Travel as a "Top 10" beach. Beaches with public access populate maps of Southwest Florida from one end to the other. Thanks to our tropical Florida weather, playing outdoors happens year-round on the beaches and beyond. Whether your idea of fun and adventure means a hole-in-one on a golf course, pulling in a feisty 100-pound tarpon, or whizzing through the Everglades alligator wetlands, you will find the vacation that's meant for you in SW Florida.